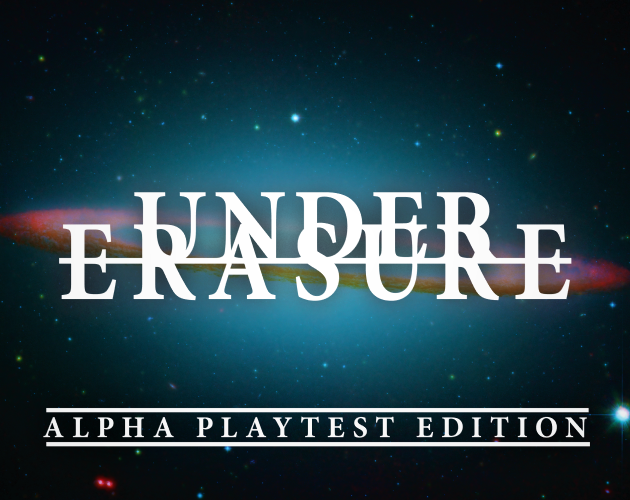 UNDER ERASURE Alpha Playtest
ALPHA PLAYTEST VERSION [v0.0.9] RELEASED!

Any and all feedback is appreciated! (See the included README document for additional information.)

Follow @qualityqontrol on Twitter for updates (among other stuff; it's my personal account).
Thanks for checking the game out!

==========

Here's the plan going forward:

This alpha version will continue to be free as long as it's available.

Feedback will be accepted and implemented up to and until the release of a first edition physical release.

In addition to the alpha version, a development version will be released, which will include all versions, from alpha to release, as they are completed.

The development version will have a price point that will increase as time goes on and the project grows closer to completion—but those who purchase early will have access to all content as it is released without paying any additional costs for updates.

If there's interest in a physical edition, I'll explore Kickstarter or other publishing options. But I'm primarily interested in putting out a game that I want to play...and that other people enjoy too!

Files
Under Erasure - Alpha Playtest Packet [v0.0.9]
1 MB
May 14, 2019
Get UNDER ERASURE Alpha Playtest